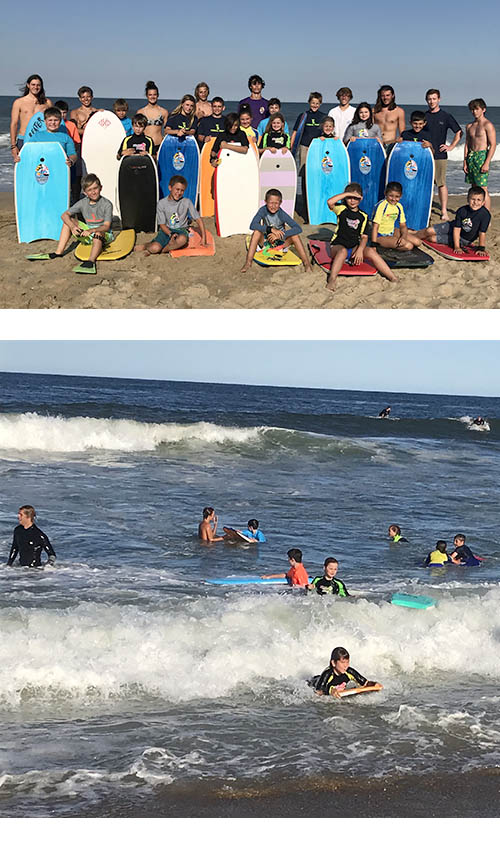 This year's camp will surely be the best yet! Professional board riders will join the campers and showcase their talents. Demos will highlight the action and each camper can learn the skills. Pick a board and start riding with the best. Come learn from the pros and have loads of fun. Participants should be proficient swimmers in the ocean.
WHO: Everyone, 8 years and up
DATES: Section A: July 8 – 9, 2019
DAYS: Monday – Tuesday
(Wednesday will be used if there is inclement weather or if there are no waves)
TIMES: 5:30 p.m. – 7:30 p.m.
LOCALE: Endless Summer Surf Shop (38th St)
PRICE: OC Residents $80.00/Non-Residents $96.00
A 25% non-refundable deposit enrolls participant with balance due on first day of camp. Resident Deposit $20.00/Non-Resident Deposit $24.00
CAMP EXTRAS: Endless Summer Surf Shop rash guard