This high energy softball camp is perfect for girls of all abilities. College coaches come to teach along with Director Jillian Callaway. Jillian 's resume includes University of Maryland (player and coach), Catholic University (coach), 5 Star Athletics (Owner operator), USA All American 12 U Coach, and countless camps and clinics. To learn the game of softball- Jillian is the coach that you want!! Her excitement for the game gets everyone trying their best and learning new skills. Skills all morning prepare each camper for the games held each afternoon.
Registration can be completed online or in person at the Northside Park Main Office.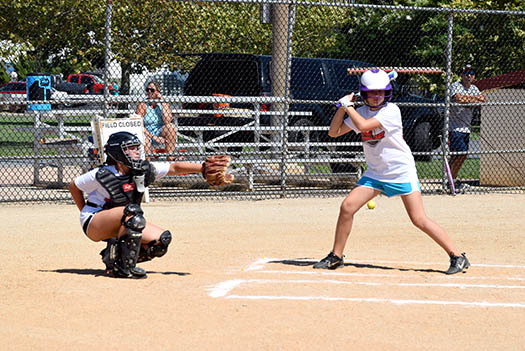 WHO:
Girls 6 –16 years
DATES:
August 17 – 19, 2021
DAYS:
Tuesday – Thursday (Friday make-up if needed)
TIMES:
9:00 a.m. – 3:00 p.m.
LOCALE:
Northside Park Softball Complex
PRICE:
$161.00
*Ocean City resident discount price: $134.00
DEPOSIT:
The appropriate deposit enrolls participant(s) with the balance due on or before the first day of camp. Resident Deposit $30, Non-Resident Deposit $40.
CAMP NOTES:
Campers should pack a non-perishable lunch Tuesday – Thursday. Personal gloves and batting helmets are required. Bats and balls available for use. Please bring both outdoor (cleats) and indoor (sneakers) shoes.