Camp Horizon is an exciting day camp program for children 5 to 12 years of age. Children will participate in weekly field trips, beach days, athletics, arts and crafts, special events and many other creative activities. This program is certified by the Department of Health and Mental Hygiene. Special registration requirements exist. Participants will receive a complimentary camp t-shirt.
Registration packets are available at the Northside Park.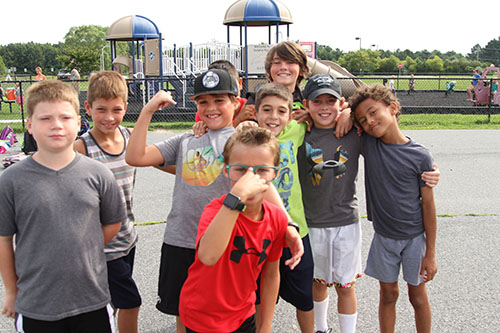 WHO:
Children, 5 to 12 years
DATES:
Section A: June 21 – 25, 2021
Section B: June 28 – July 2, 2021
Section C: July 5 – 9, 2021
Section D: July 12 – 16, 2021
Section E: July 19 – 23, 2021
Section F: July 26 – 30, 2021
Section G: August 2 –  6, 2021
Section H: *August 9 – 13, 2021 (Field Trip Week)
DAYS:
Monday – Friday
TIMES:
9:00 a.m. – 4:00 p.m.
LOCALE:
June 21 – August 6: Ocean City Elementary School at 12828 Center Dr.
August 9 – 13: Ocean City Convention Center – 4001 Coastal Hwy.
PRICE:
Sections A – G: $139.00 per section
*Ocean City resident discount price: $115 per section
Section H: $174.00
*Ocean City resident discount price: $150.00
(Prices are increased for additional field trips. Campers must have attended at least one week during Sections A – G to be eligible to register in Section H.)
A $20.00 non-refundable deposit (resident) or a $25.00 non-refundable deposit (non-resident) per section enrolls participant with the balance due the Friday before the first day of camp
REGISTRATION: Please do not use the registration form in this brochure. Registration packets can be downloaded from www.camps.oceancitymd.gov. Ocean City residents must provide proof of residency with acceptable documents being an Ocean City tax bill or a copy of a rental lease. Registration begins on February 1st. Registration will be accepted on a first-come/first served basis through mail or personal drop off. All forms must be fully completed in order to be processed.