Per Governor Hogan's orders on May 29, 2020 on Youth Summer Camps only Maryland Residents are permitted in our camps at this time.
Camp Horizon is an exciting day camp program for children 5-12 years of age.  Children will participate in games, songs, athletics, arts & crafts, and more.
Registration packets are available at the Northside Park.
We are excited to officially announce that we will be having Camp Horizon this summer! With that being said, camp will look very different. We are still working on details and we are receiving updated information daily from the health department and government officials on what exactly we are allowed to offer.
Here are a few highlights of what we do know:
Camp will be held at Northside Park at 125th street, bayside in Ocean City
Camp will be held outside as often as possible
Camp will start the week of June 22 and run eight consecutive weeks until August 14th
Camp will be from 9am-4pm, Monday-Friday. We will not be offering before or after care
Pre-Registration is mandatory. You will not be able to register for camp the morning of
Priority registration will be given to Ocean City residents starting June 1st. Non-residents will be allowed to register starting June 8th. If you have already registered, your spot is held
Camp will be held for Maryland residents only
Space is limited and total camp numbers are drastically reduced. We do anticipate selling out so we encourage you to register as soon as possible
Camp groups will be less than 10 and groups will not be mixing with other groups
We will not be traveling on buses for any field trips
Prices for camp will stay the same
Please keep in mind that these regulations are based on the guidelines from Governor Hogan and our health department as of June 1st, 2020. If guidelines change we may adjust our regulations accordingly.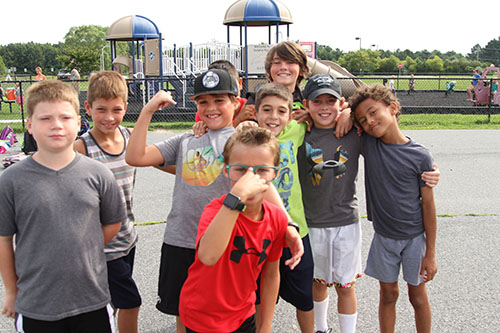 WHO:
Children, 5 to 12 years
DATES:
Section A: June 22 – 26, 2020
Section B: June 29 – July 3, 2020
Section C: July 6 – 10, 2020
Section D: July 13 – 17, 2020
Section E: July 20 – 24, 2020
Section F: July 27 – 31, 2020
Section G: August 3 – August 7, 2020
Section H: August 10 – 14, 2020
DAYS:
Monday – Friday
TIMES:
9:00 a.m. – 4:00 p.m.
LOCALE:
Northside Park (only)
PRICE:
Sections A – H: $139.00 per section
*Ocean City resident discount price: $115 per section
*Ocean City resident discount price: $150.00
REGISTRATION: Ocean City residents must provide proof of residency with acceptable documents being an Ocean City Tax Bill or copy of a lease. Ocean City Resident and property owner registration begins on February 1st. Non-Resident registration begins March 1st. Registration will be accepted on a first-come/first served basis through mail or personal drop off. All forms must be fully completed in order to be processed and a $25.00 non-refundable deposit is required upon registration for each section.