Camp Horizon is an exciting day camp program for children 5-12 years of age.  Children will participate in games, songs, athletics, arts & crafts, and more.  Weekly trips to the beach and other attractions are included.
Registration packets are available at the Northside Park.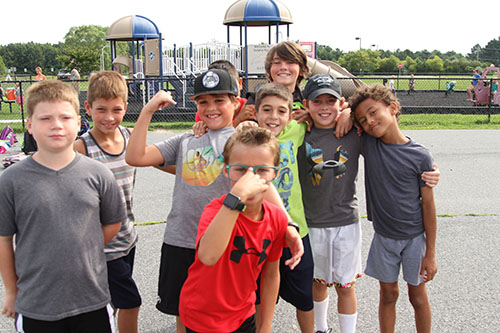 WHO:
Children, 5 to 12 years
DATES:
Section A: June 22 – 26, 2020
Section B: June 29 – July 3, 2020
Section C: July 6 – 10, 2020
Section D: July 13 – 17, 2020
Section E: July 20 – 24, 2020
Section F: July 27 – 31, 2020
Section G: August 3 – August 7, 2020
Section H: August 10 – 14, 2020
DAYS:
Monday – Friday
TIMES:
9:00 a.m. – 4:00 p.m.
LOCALE:
Ocean City Elementary School
Ocean City Convention Center
PRICE:
Sections A – G: $139.00 per section
*Ocean City resident discount price: $115 per section
Section H: $174.00
*Ocean City resident discount price: $150.00
(Prices are increased for additional field trips. Campers must have attended at least one week during Sections A – G to be eligible to register in Section H.
REGISTRATION: Ocean City residents must provide proof of residency with acceptable documents being an Ocean City Tax Bill or copy of a lease. Ocean City Resident and property owner registration begins on February 1st. Non-Resident registration begins March 1st. Registration will be accepted on a first-come/first served basis through mail or personal drop off. All forms must be fully completed in order to be processed and a $25.00 non-refundable deposit is required upon registration for each section. Additional before-session care from 8:00 a.m. – 8:45 a.m. for an additional $20 per week, and an additional after-care session from 4:00 p.m. – 4:45 p.m. for an additional $20 per week.