Camp Horizon is an exciting day camp program for children 5 to 12 years of age. Children will participate in weekly field trips, athletics, arts and crafts, special events and many other creative activities. This program is certified by the Department of Health and Mental Hygiene. Special registration requirements exist.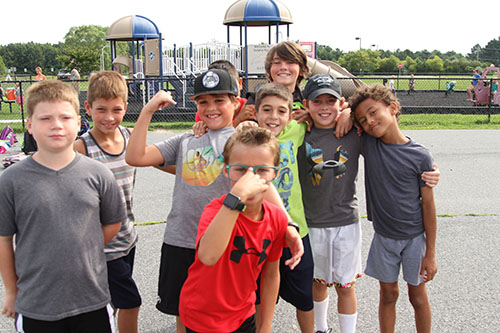 WHO: Children, 5 to 12 years
DATES: Section A: June 18 – 22
Section B: June 25 – 29
Section C: July 2 – 6 (No camp on July 4)
Section D: July 9 – 13
Section E: July 16 – 20
Section F: July 23 – 27
Section G: July 30 – August 3
Section H: August 6 – 10
DAYS: Monday – Friday
TIMES: 9:00 a.m. – 4:00 p.m.
LOCALE: Ocean City Elementary School (June 19 – August 4)
Ocean City Convention Center (August 7 – 11)
PRICE: Sections A – B, D – G: OC Residents $110.00 per Section
Sections A – B, D – G: Non-Residents $133.00 per Section
Section C: OC Residents $90.00/Non-Residents $113.00
Section H:* OC Residents $145.00 Non-Residents $168.00
*Prices are increased for additional field trips. Campers must have attended at least one week during Sections A – G to be eligible to register in Section H. Daily Bus Service: $25.00 per week (within Town of Ocean City only)
REGISTRATION: Ocean City residents must provide proof of residency with acceptable documents being an Ocean City Tax Bill or copy of a lease. Ocean City Resident and property owner registration begins on February 1st. Non-Resident registration begins March 1st. Registration will be accepted on a first-come/first served basis through mail or personal drop off. All forms must be fully completed in order to be processed and a $25.00 non-refundable deposit is required upon registration for each Section. Daily bus service is available on a limited basis within the Town of Ocean City limits for $25.00 per week per camper.