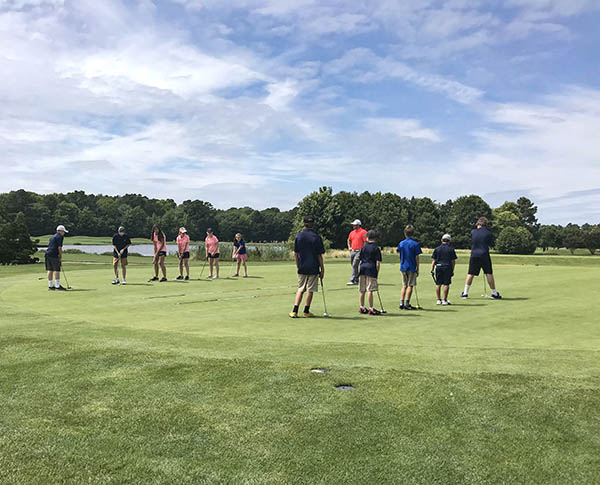 Registration can be completed online or in person at the Northside Park Main Office.
WHO:
Kids, 7 – 16 years
DAYS: 
Monday – Thursday

DATES:
Section A June 29 – July 2, 2020
Section B July 13 – 16, 2020
TIMES:
2:00 p.m. – 6:00 p.m.
LOCALE:
Eagle's Landing Golf Course
PRICE:
$150
A 25% non-refundable deposit enrolls participant with the balance due on the first day of camp.
CAMPER NOTES: 
Bring your own clubs if you have them. If not practice clubs will be provided. Campers should eat lunch before coming to camp. Campers may bring a snack as breaks will be provided in the afternoon. Eagle's Landing also has the Caddy Shack Café on site where campers may purchase lunch, snacks and beverages.