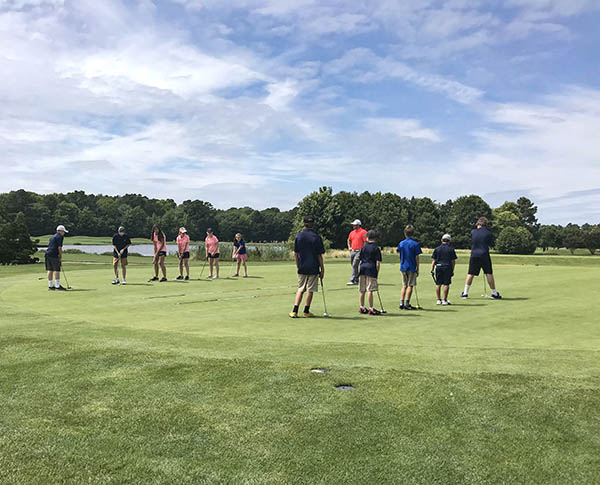 Cory Phillips, PGA Assistant Professional at Baywood Greens will be the Camp Director this year. Cory is excellent at working with children of all ages and abilities. Participants will learn the rules of the game, golf etiquette and the equipment needed to play, while improving their game. This camp always promises to be a fun learning experience. All Sections of this camp meet at the Eagle's Landing Clubhouse.
WHO: Boys and Girls Ages 7 – 16
DAYS: Monday – Thursday

DATES: Section A June 24 – June 27, 2019
Section B July 8 – July 11, 2019
TIMES: 2:00 p.m. – 6:00 p.m.
LOCALE: Eagle's Landing Golf Course
PRICE: $150
CAMP EXTRAS: Camp golf shirts, 4×6 photo with coaches and giveaways
CAMPER NOTES: Bring your own clubs if you have them. If not practice clubs will be provided. Campers should eat lunch before coming to camp. Campers may bring a snack as breaks will be provided in the afternoon. Eagle's Landing also has the Caddy Shack Café on site where campers may purchase lunch, snacks and beverages.