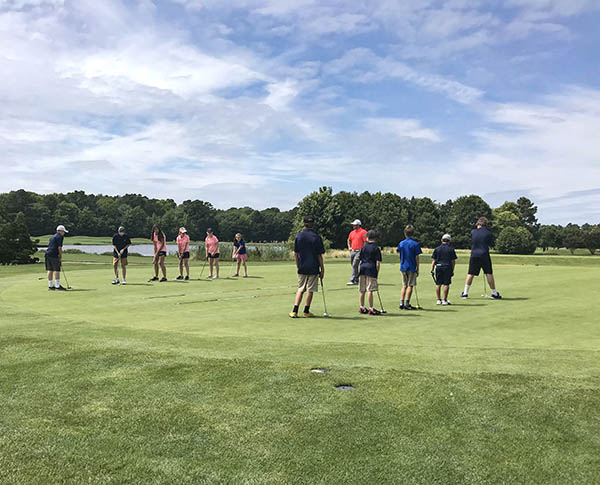 Bret Marshall, PGA Assistant Professional at Ocean City Golf Club will be the Camp Director this year. Bret is excellent at working with children of all ages and abilities. Participants will learn the rules of the game, golf etiquette, and the equipment needed to play while improving their overall golf skills. This camp always promises to be a fun learning experience.
Registration can be completed online or in-person at the Northside Park Main Office.
WHO:
Kids, 7 – 16 years

DATES:
Section A: June 27 – June 30, 2022
Section B: July 18 – 21, 2022
DAYS: 
Mondays – Thursdays
TIMES:
2:00 p.m. – 6:00 p.m.
LOCALE:
Eagle's Landing Golf Course
PRICE:
$150
DEPOSIT:
The appropriate deposit enrolls participant(s) with the balance due one week prior to the first day of camp. Resident Deposit $30, Non-Resident Deposit $40. Camp deposits are non-refundable.
CAMP NOTES: 
All sections of this camp meet at the Eagle's Landing Clubhouse. Bring your own clubs, if you have them. If not, practice clubs will be provided. Campers should eat lunch before coming to camp. Campers may bring a snack as breaks will be provided in the afternoon. Eagle's Landing also has the Caddy Shack Café on-site where campers may purchase lunch, snacks, and beverages.