Summertime and volleyball go hand in hand. Director Krista Horsmon and her college coaching staff share their love of the game. Learn from the best to serve, spike, and volley. Plenty of game action rounds out this 4-day camp. Take your game to the next level or start here to learn this "life sport". Limited availability so sign up soon!
Registration can be completed online or in-person at the Northside Park Main Office.
WHO: Kids, 8 to 17 years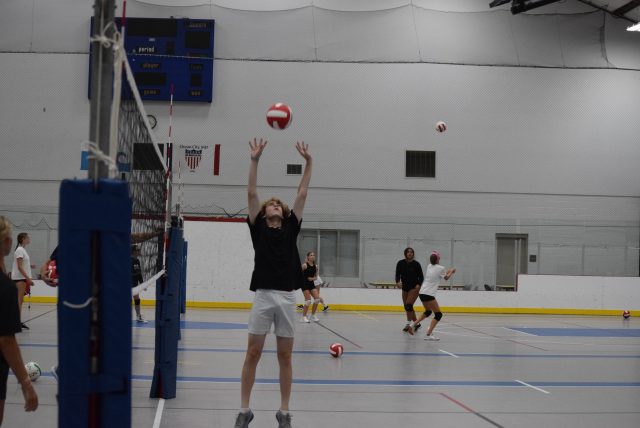 DATES: July 24 – 27, 2023
*This camp is currently full. Please check out our website to view other available camp options. Register online to be placed on the Waitlist at no charge.
DAYS: Monday – Thursday
TIMES: 4:00 p.m. – 8:30 p.m.
LOCALE: Northside Park Recreation Complex
Check-in and check-out will be in the East Gym each day.
PRICE: $163.00
*Ocean City resident/property-owner discount price: $136.00
DEPOSIT: The appropriate deposit enrolls participant(s) with the balance due 10 days prior to the first day of camp. Balance due Friday, July 14, 2023. Resident Deposit $30, Non-Resident Deposit $40. Camp deposits are non-refundable. Camp balances paid in full are non-refundable 10 days before the start date of each camp.
CAMP NOTES: Campers should wear comfortable clothing. Knee pads are highly recommended. A non-perishable lunch/dinner and refillable water bottle should be brought on all 4 days.
---
In accordance with NCAA Rules, Ocean City Recreation & Parks Camps are open to any and all that would like to attend but may limit attendance based on several factors, such as age, number, and grade level.