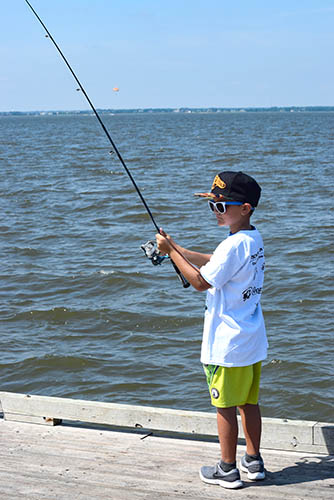 Spend the days outdoors learning everything about fishing, crabbing, tidal areas, and marine creatures.  Jane Whitelock, the Director, shares her vast knowledge of all that lives in the waters around us. Learn to fish, bait a hook, cast, identify crabs and fish, and gain a better understanding of our marine environment.  The final day, campers board the Happy Hooker for a morning of bay fishing with a captain and mates to "catch the big one" Join us for this hands-on popular camp!
WHO: Kids, 8 – 13 years
DATES: Section A: June 26 – 28, 2019
Section B: July 10 – 12, 2019
Section C: July 17 – 19, 2019
Section D: August 14 -16, 2019
DAYS: Wednesday – Friday
TIME: 9:00 a.m. – 3:30 p.m. (Wednesday & Thursday)
7:30 a.m. – 11:15 a.m. (Friday)
LOCALE: Northside Park Recreational Complex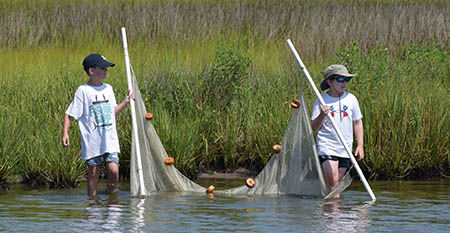 (Wednesday & Thursday)
Talbot Street and the Bay (Friday)
PRICE: OC Residents $160.00/Non-Residents $192.00
A 40% non-refundable deposit enrolls participant with balance due on first day of camp. Resident Deposit $64.00/Non-Resident Deposit $76.80
CAMP EXTRAS: Camp T-shirt and giveaways
CAMPER NOTES: Campers should pack a lunch daily and wear appropriate clothing and shoes for outside activities. Campers should also bring water, sunscreen, hats and sunglasses.