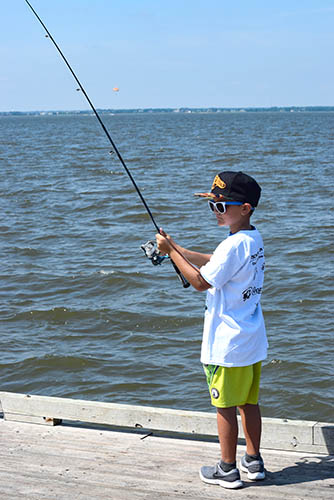 This POPULAR camp teaches everything there is to know about fishing, crabbing, marine life, and our wetland areas. Jane Whitelock and her staff share all of their knowledge with campers from baiting a fishing hook, identifying crabs, to marine life around us. Friday, the final day of camp, we board THE HAPPY HOOKER FISHING BOAT at Talbot Street Pier for a 1.5 hour charter to catch all the fish that the bay has to offer! Regulation size fish that are caught may be kept!
Registration can be completed online or in person at the Northside Park Main Office.
WHO:
Kids, 8 – 13 years
DATES:
Section A: July 7 – 9, 2021
Section B: July 28 – 30, 2021
Section C: August 4 – 6, 2021
Section D: August 11 – 13, 2021
DAYS:
Wednesday – Friday
TIME:
9:00 a.m. – 3:30 p.m. (Wednesday and Thursday)
*Friday fishing times will be given to campers during camp.
LOCALE:
Northside Park Community Room / Northside Park Fishing Pier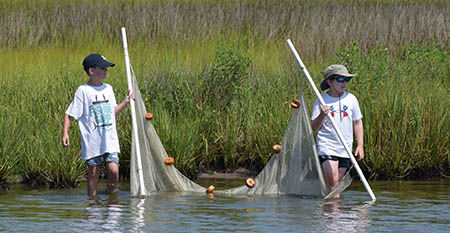 PRICE:
$195.00
*Ocean City resident discount price: $162.00
DEPOSIT:
The appropriate deposit enrolls participant(s) with the balance due on or before the first day of camp. Resident Deposit $30, Non-Resident Deposit $40.
CAMP NOTES:
Campers should pack a non-perishable lunch both Wednesday and Thursday. Water shoes are recommended. Water bottles are required. Hats, sunscreen, and comfortable cool clothing is also recommended. We are outdoors for most of the day, with the exception of lunchtime. Fishing rods, reels, and crabbing gear provided.