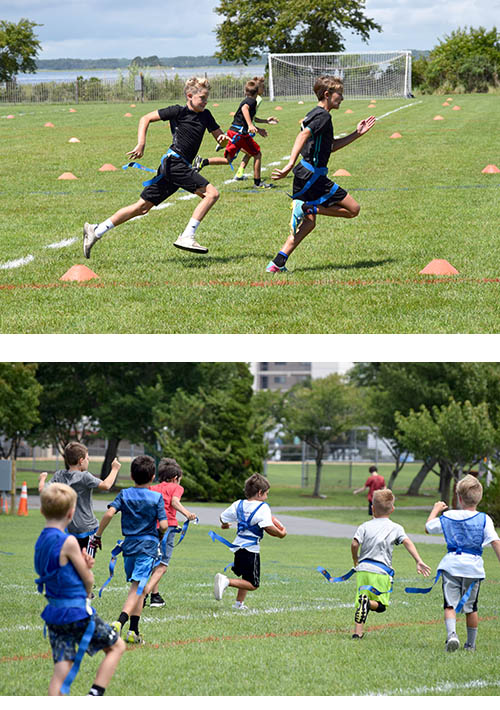 This 5-on-5, non-contact flag football camp is fast-paced with drills and games designed for kids to have fun while learning basic skills. Participants will receive a complimentary camp t-shirt and football.
Registration can be completed online or in-person at the Northside Park Main Office.
WHO:
Kids, 6 – 14 years
DATES:
August 1 – 4, 2022
DAYS:
Monday – Thursday
TIMES:
6:00 p.m. – 9:00 p.m.
LOCALE:
Northside Park Recreation Complex
PRICE:
$132.00
*Ocean City resident discount price: $110.00
DEPOSIT:
The appropriate deposit enrolls participant(s) with the balance due one week prior to the first day of camp. Resident Deposit $30, Non-Resident Deposit $40. Camp deposits are non-refundable.
CAMP NOTES:
Indoor shoes are needed in case of inclement weather. (Cleats are optional.) All other equipment is provided.