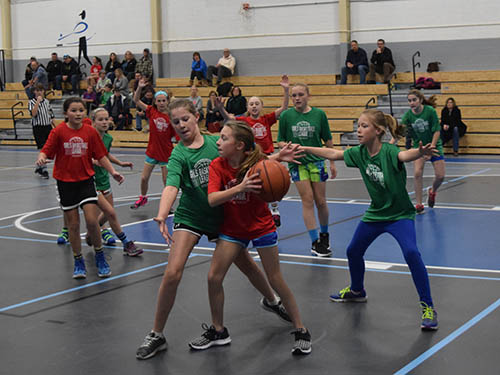 Kelly Baskow, Head Women's Basketball Coach at Salisbury University, will serve as the 2018 Camp Director. The camp will concentrate on skill development through fun drills and fun competitive games. Focus is on teaching the fundamentals of the game. Develop the foundation of skills necessary to reach your ultimate potential as a player.
WHO: Girls, 7 to 17 years
DATES: August 6 – August 9
DAYS: Monday – Thursday
TIMES: 10:00 a.m. – 3:00 p.m.
LOCALE: Northside Park Recreation Complex
PRICE: OC Residents $130.00/ Non-Residents $156.00
A 25% non-refundable deposit enrolls participant with balance due on first day of camp.
Resident Deposit $32.50/Non-Resident Deposit $39.00
CAMP EXTRAS: Camp T-shirt, basketball, certificate of completion, giveaways
CAMPER NOTES: Campers should bring a non-perishable lunch for the first three days; a pizza party will be held on the last day.