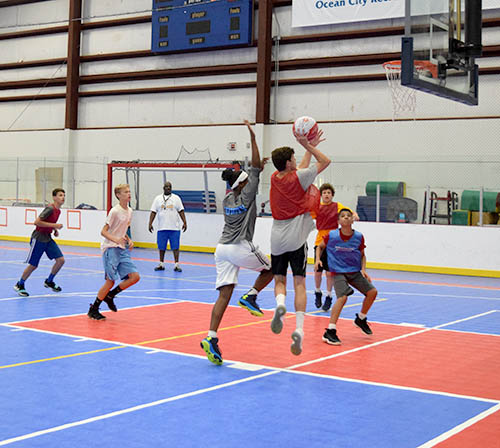 Learn drills and exiting skills from Salisbury University Head Men's Coach, Mo Williams and his staff. Have fun meeting new friends from around the state, play games each day and compete in individual contests. This camp helps players of all abilities develop or refine fundamental basketball skills. Fine tune your game to become a more confident, efficient, and versatile player. Participants will receive a camp t-shirt and basketball.
Registration can be completed online or in person at the Northside Park Main Office.
WHO:
Kids 7 to 17 years
DATES:
Section A: June 22 – 25, 2020
Section B: June 29 – July 2, 2020
DAYS:
Monday – Thursday
TIMES:
10:00 a.m. – 3:00 p.m.
LOCALE:
Northside Park Recreation Complex
PRICE:
$159.00
*Ocean City resident discount price: $132.00
A 25% non-refundable deposit enrolls participant with the balance due on the first day of camp.
CAMPER NOTES:
Campers should bring a non-perishable lunch for the first three days; a pizza party will be held on the last day.