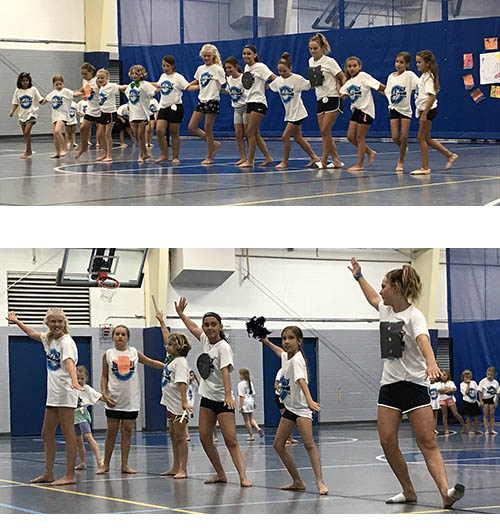 Turn, jump, spin and mambo your way through this fun week of camp. In the Showtime Dance Camp participants will learn ballet, jazz, hip-hop, performance make-up, hair and costumes all at Northside Park.
WHO: Children, 6 to 12 years
DATES: August 12 – 15, 2019
DAYS: Monday – Thursday
TIMES: 10:00 a.m. – 3:00 p.m.
LOCALE: Northside Park Recreation Complex
PRICE: OC Residents $132.00/Non-Residents $159.00
A 25% non-refundable deposit enrolls participant with balance due on first day of camp.
Resident Deposit $33.00/Non-Resident Deposit $39.75
CAMP EXTRAS: Camp T-shirt, certificate of completion and giveaways
CAMPER NOTES: Campers should bring a non-perishable lunch for the first three days; a pizza party will be held on the last day. Camp concludes with a performance for friends and family at 2:30 p.m. on Thursday.