Children will get active and have fun by learning musical theater songs and dance routines. They will learn and participate in basic ballet, jazz, follow the leader, hops, skips, and jumps. Participants will receive a complimentary camp t-shirt.
Registration can be completed online or in-person at the Northside Park Main Office.
WHO: Kids, Ages 3 – 5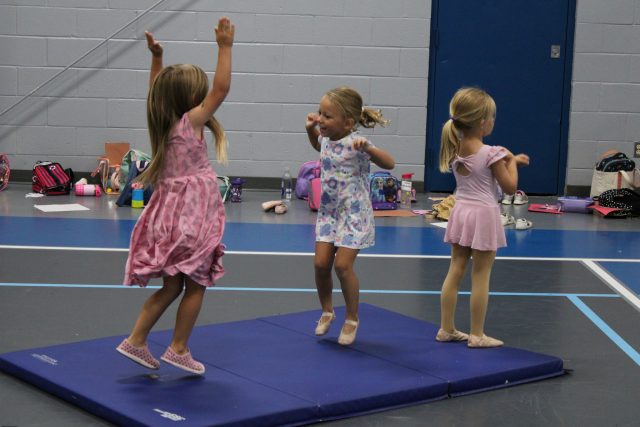 DATES: August 7 – 10, 2023
DAYS: Monday – Thursday
PRICES: $80.00
*Ocean City resident/property-owner discount price: $63.00
TIMES:
Section B:10:00 a.m. – 12:00 p.m.
*Section B is currently full. Please check out our website to view other available camp options. Register online to be placed on the Waitlist at no charge.
Section C: 1:00 p.m. – 3:00 p.m.
LOCALE: Northside Park Recreation Complex
Check-in and check-out will take place inside the East Gym each day.
DEPOSIT: The appropriate deposit enrolls participant(s) with the balance due 10 days prior to the first day of camp. Balance due Friday, July 28, 2023. Resident Deposit $30, Non-Resident Deposit $40. Camp deposits are non-refundable. Camp balances paid in full are non-refundable 10 days before the start date of each camp.
CAMP NOTES: Participants can dress up in dance attire (bring your own). The children will do crafts and have an end-of-camp show (times TBA). Campers must be fully potty trained.