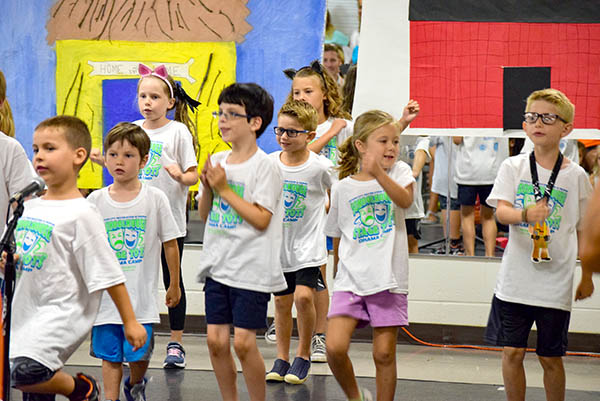 Calling all performers! Learn to sing, act, and dance on stage! Schoolhouse Theater Arts, Inc. offers young campers the chance to perform a short original musical production on the last day of camp, complete with songs, lines, and choreography. Campers will also learn drama skills, such as pantomime, stage movement, and voice projection! All directors are Maryland state-certified educators, and boast over 60 years combined theatrical experience. Campers who would like to attend both sessions, 2 different plays will be offered.
WHO: Children, 4 – 7 years
DATES: July 22 – 25, 2019
DAYS: Monday – Thursday
TIMES: Session A: 10:00 a.m. – 12:00 p.m.
Session B: 1:00 p.m. – 3:00 p.m.
LOCALE: Northside Park Recreation Complex
PRICE: If your child is attending just Session A or just Session B: OC Residents $60.00/Non-Residents $77.00 (per session). If your child is attending both Session A and B: OC Residents $132.00/Non-Residents $159.00
A 25% non-refundable deposit enrolls participant with balance due on first day of camp. Session A or B Resident Deposit $15.00/Non-Resident Deposit $19.25. Both Session A and B Resident Deposit $33.00/Non-Resident Deposit $39.75
CAMP EXTRAS: Camp T-shirt, certificate of completion and giveaways
CAMPER NOTES: There will be supervised lunch and recess for all-day campers. Campers should bring a non-perishable lunch Monday through Wednesday, there will be a pizza party on Friday. Online registration is not available for this camp. Participants must be fully potty-trained. Sneakers are recommended. Parents are invited to a performance on the last day (times TBA).