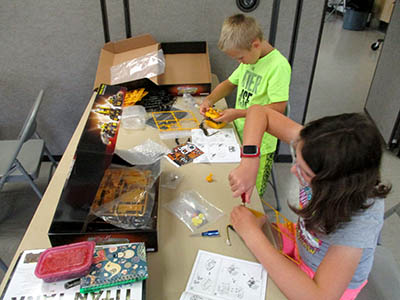 Registration can be completed online or in person at the Northside Park Main Office.
WHO:
Kids, 8 to 13 years
DATES:
June 29 – July 2, 2020
DAYS:
Monday – Thursday
TIME:
9:00 a.m. – 12:00 p.m.
LOCALE:
Northside Park North Community Room
PRICE:
$168.00
*Ocean City resident discount price: $140.00
A 40% non-refundable deposit enrolls participant with balance due on first day of camp.
CAMPER NOTES:
We will have a supervised lunch for children wanting to attend both science camps.