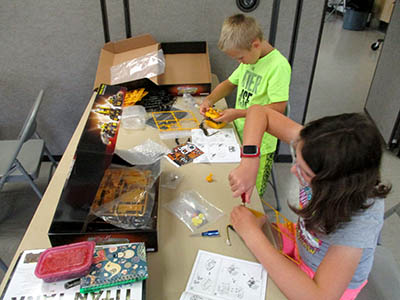 CAMP CANCELED
Registration can be completed online or in person at the Northside Park Main Office.
WHO:
Kids, 8 to 13 years
DATES:
June 29 – July 2, 2020
DAYS:
Monday – Thursday
TIME:
9:00 a.m. – 12:00 p.m.
LOCALE:
Roland E. Powell Convention Center, 40th St. Coastal Highway
PRICE:
$168.00
*Ocean City resident discount price: $140.00
A 40% non-refundable deposit enrolls participant with balance due on first day of camp.
CAMPER NOTES:
We will have a supervised lunch for children wanting to attend both science camps.
Daily temperature checks  & Health Screening may take place at check in.  Parents are required to wear masks during drop off and pick up.  We'd prefer only one adult drop off/pick up at a time.  Children over the age of 9 are recommended to wear masks when feasible.  Social and physical distance measures will be in place.  A COVID19 related participation waiver will be required to be signed by the start of camp.