In this camp, participants construct, design, paint, and launch their model rockets under the watchful eye of our outstanding staff of certified educators. Campers will learn and develop an understanding of the physics involved with rocketry. The rockets come equipped with everything a child needs to launch them from a distance, using an electrical igniter, parachutes, small solid fuel engines, and a launch pad. Participants will receive a complimentary camp t-shirt.
Registration can be completed online or in-person at the Northside Park Main Office.
WHO: Kids, 8 to 13 years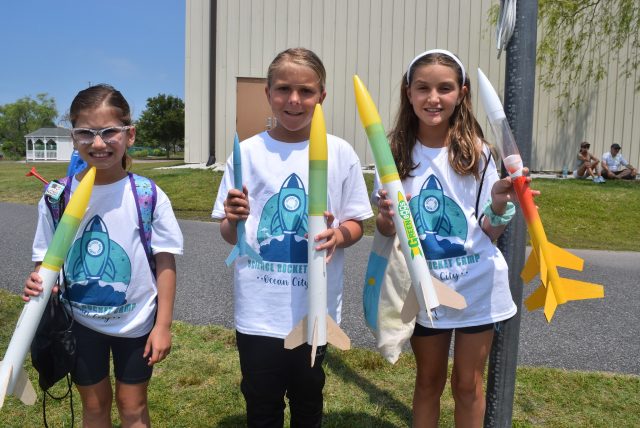 DATES: June 26 – 29, 2023
*This camp is currently full. Please check out our website to view other available camp options. Register online to be placed on the Waitlist at no charge.
DAYS: Monday – Thursday
TIME: 12:30 p.m. – 3:30 p.m.
LOCALE: Northside Park Community Room
*Check-in and check-out will be held in the Community Room each day.
PRICE: $196.00
*Ocean City resident/property-owner discount price: $163.00
DEPOSIT: The appropriate deposit enrolls participant(s) with the balance due 10 days prior to the first day of camp. Balance due Friday, June 16, 2023. Resident Deposit $55.00, Non-Resident Deposit $65.00. Camp deposits are non-refundable. Camp balances paid in full are non-refundable 10 days before the start date of each camp.
CAMP NOTES: We will have a supervised lunch for children wanting to attend both camps. Check-in and check-out will be held in the Community Room each day.