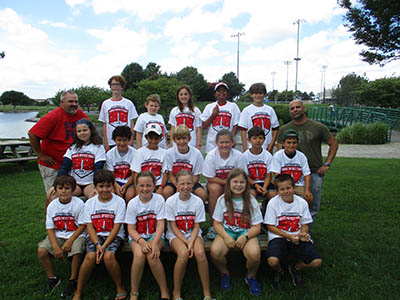 Calling all future astronauts and NASA engineers! Get ready to blast off with our Model Rocket Camp. Campers will construct, design, paint, and launch their model rockets under the watchful eye of our outstanding staff of certified educators. Students will develop an understanding of the physics involved with rocketry. The rockets come equipped with everything children need to launch them from a safe distance, using an electrical igniter, parachutes, small solid fuel engines, and a launch pad.
WHO: Kids, 8 to 13 years
DATES: July 29 – August 1, 2019
DAYS: Monday – Thursday
TIME: 12:30 p.m. – 3:30 p.m.
LOCALE: Northside Park North Community Room
PRICE: OC Residents $140.00/ Non-Residents $168.00
A 40% non-refundable deposit enrolls participant with balance due on first day of camp. Resident Deposit $56.00/Non-Resident Deposit $67.20
CAMP EXTRAS: Camp T-shirt, a certificate of completion, and giveaways
CAMPER NOTES: We will have a supervised lunch for children wanting to attend both camps.