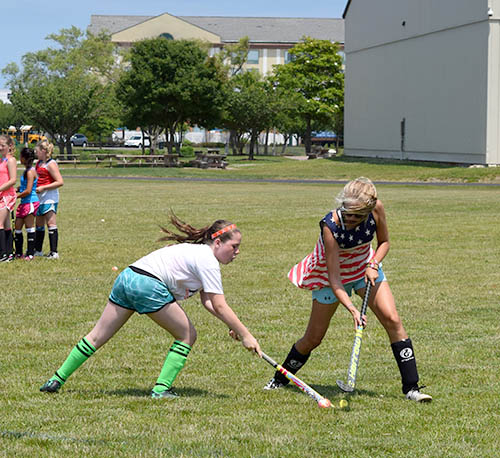 This camp is great for new players who want to learn the game and experienced players who want to build their skills. Learn the game of field hockey from a great staff with years of experience playing and coaching. Participants will learn through drills and games, and will gain experience through scrimmages. Participants will receive a complimentary camp t-shirt.
Registration can be completed online or in person at the Northside Park Main Office.
WHO:
Kids, 8 – 16 years
DATES:
June 21 – 24, 2021
DAYS:
Monday – Thursday
TIMES:
9:00 a.m. – 2:00 p.m.
LOCALE:
Northside Park Recreation Complex
PRICE:
$161.00
*Ocean City resident discount price: $134.00
DEPOSIT:
The appropriate deposit enrolls participant(s) with the balance due on or before the first day of camp. Resident Deposit $30, Non-Resident Deposit $40.
CAMP NOTES:
Campers should bring a non-perishable lunch each day. Equipment needed: stick, goggles, shin guards and mouth guard. There will be equipment available to borrow for the week if needed.