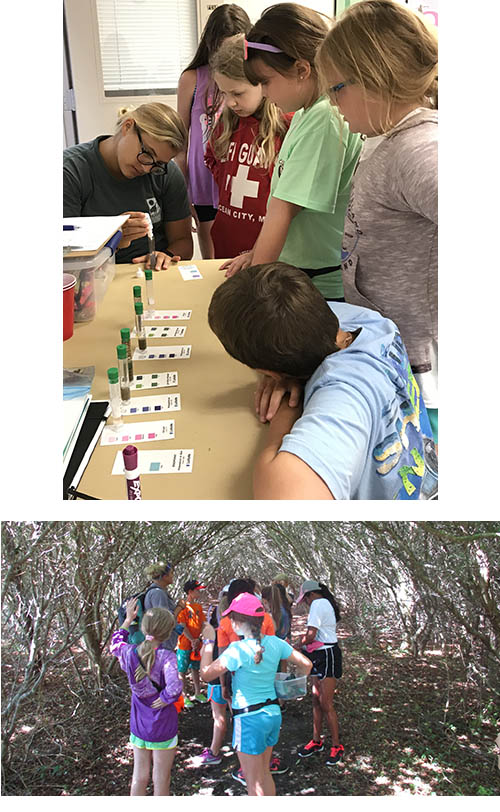 Explorers will participate in engaging, outdoor investigations including critter samplings, STEM activities, watershed studies, kayaking, forestry and more! This camp offers two unique fields trips during the week. One day will be spent kayaking on Ayers Creek, and another adventuring on Assateague Island. In addition to the environmental activities, campers will also partake in team-building exercises throughout the week. Participants will also receive a complimentary camp t-shirt.
Registration can be completed online or in person at the Northside Park Main Office.
WHO:
Students entering grades 5 & 6.
DATES:
Section A: June 30 – July 3, 2020
Section B: July 28 – 31, 2020
Section C: August 25 – 28, 2020
DAYS:
Tuesday – Friday
TIMES:
10:00 a.m. – 3:00 p.m.
LOCALE:
Northside Park Recreation Complex
PRICE:
$139.00
*Ocean City resident discount price: $115.00
A 25% non-refundable deposit enrolls participant with the balance due on the first day of camp.
CAMPER NOTES:
Explorers should bring water shoes, towel, sunglasses, refillable water bottle and sunscreen. A non-perishable lunch should be packed Tuesday through Thursday; pizza party on Friday. The maximum amount of participants is 12.