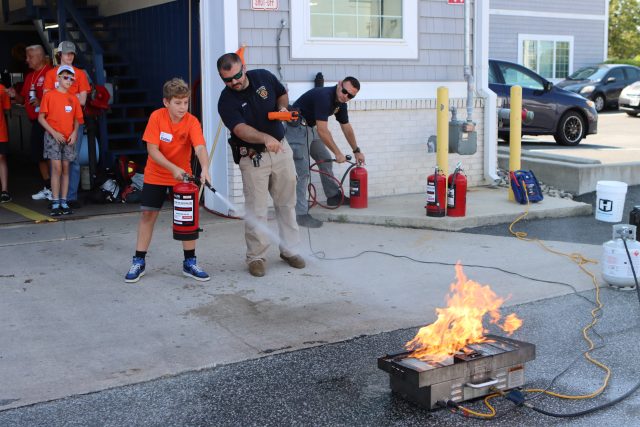 New this year! In collaboration with the Ocean City Fire Department, we are excited to offer our inaugural invitation-only Senior Firefighter Camp. This experience is designed to give campers who have already participated in our Junior Firefighter Camp a more immersive experience in the world of public safety.
This camp seeks to inspire and recruit young minds to pursue careers in the public safety field, fostering a sense of leadership and trust between our youth and public safety officials.
WHO: Kids, Ages 9 – 14
*This camp is invitation only for participants who have already attended Jr. Firefighter Camp.*
DAYS: Monday – Thursday
DATES: July 31 – August 3, 2023
TIMES: 8:00 a.m. – 1:00 p.m.
LOCALE: 15th Street Firehouse, 1409 Philadelphia Ave, Ocean City, MD 21842
Check-in and check-out will be at the Firehouse each day.
PRICE: $164.00
*Ocean City resident/property-owner discount price: $136.00
DEPOSIT: The appropriate deposit enrolls participant(s) with the balance due 10 days prior to the first day of camp. Resident Deposit $30, Non-Resident Deposit $40. Camp deposits are non-refundable. Camp balances paid in full are non-refundable 10 days before the start date of each camp.
CAMP NOTES: Campers should wear comfortable clothing and closed-toe shoes. A snack is provided each day, but campers must bring a packed lunch and a refillable water bottle as well.