Endless Summer Surf Shop partners with us to offer this great camp to learn the art of surfing. Determined instructors work with each camper to get everyone up and riding waves. This evening camp offers a unique opportunity to learn surfing and enjoy some fun with the group. You will feel safe knowing the Ocean City Beach Patrol will be watching the waters during this camp. Campers MUST be proficient ocean swimmers. Campers are required to carry the surf boards from the shop to the beach! Complimentary Endless Summer rash guard shirt for each camper.
Registration can be completed online or in person at the Northside Park Main Office.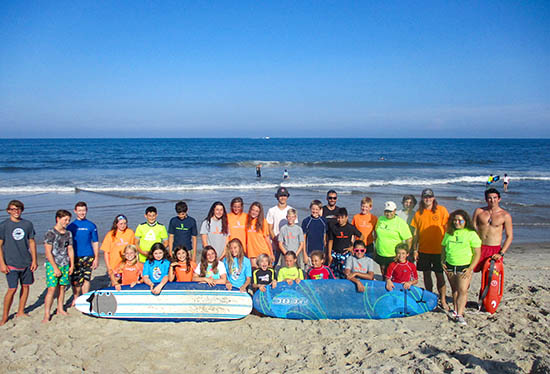 WHO:
Kids, 8 years and older
DATES:
Section A: July 5 – 6, 2021
Section B: July 19 – 20, 2021
Section C: Aug 9 – 10, 2021
DAYS:
Monday – Tuesday (Wednesday-Thursday make up if needed)
TIMES:
6:00 p.m. – 8:00 p.m.
LOCALE:
Endless Summer Surf Shop (38th Street)
PRICE:
$159.00
*Ocean City resident discount price: $132.00
DEPOSIT:
The appropriate deposit enrolls participant(s) with the balance due on or before the first day of camp. Resident Deposit $30, Non-Resident Deposit $40.
CAMP NOTES:
Surfboards provided. Parking is available in Municipal parking lot across Coastal Highway from Endless Summer Surf Shop.